Implementation of Microsoft Dynamics 365 ERP system
Implementating an ERP system (eng. Enterprise Resource Planning) is a very important task in the development of any business regardless of its field of expertise. However, it is worth mentioning that a successful implementation depends on involvement of all parties: consulting company implementing ERP, enterprise project team, as well as the enterprise management support team.
Implementation of ERP systems is a serious step to be undertaken with the least stress possible for the business and employees. Careful planning ensures all the organization's needs are identified then the implementation will run smoothly in accordance with the optimal schedule. To achieve this, it is important for all participants to understand their roles and responsibilities at each stage of implementation.
Select business processes which ERP system should cover
ERP implementation methodology
Method IW URM supports project planning, effective cost management, the duration and results of works, as well as real-time changes while achieving the task. Each customer has online access to the project plan where they can track the status of works and progress of their business in real time mode.
Unique Reliable Method of Microsoft Dynamics ERP (AX/NAV) implementation is based on two key elements:

Project management standards developed by International project management institute, USA (eng. PMI – Project Management Institute)
Procedures and documents templates developed by Innoware based on gained experience.
Innoware has 20 years of experience in complex ERP projects implementation
We know how to approach each organizational process to ensure a successful implementation.
Innoware developed our own methodology called IW URM (eng. Unique Reliable Method) to ensure a successful implementation.
IW URM can provide forecasts combined with qualified project management to minimize risks and receive products to match customer's expectations.

Gold Data Analytics
Gold Enterprise Resource Planning
Gold Application Development
Gold Collaboration and Content
Gold Cloud Platform
Gold Datacenter
Gold Cloud Productivity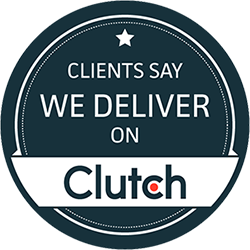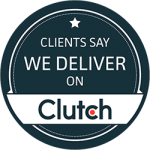 Delivering high-quality ERP implementation & support
Innoware is recognized as a leading global IT service provider by Сlutch
The international analytical company Clutch has published an up to date rating of companies – developers and providers of IT services.
Innoware's leadership in the global ranking of consulting companies specializing in ERP systems implementation and support testifies to the high level of our expertise and confirms that ERP systems implementation and support services that we provide to clients are really of the highest quality.
Innoware's implementation method has proven itself becoming one of the decisive factors ensuring success of the projects carried out by our company for 20 years for more then 300 clients.










How to ensure successful implementation of ERP system?
ERP system is more than a piece of computer software. It is capable of transforming your business – an idea can be shared among employees in advance and supported by management or the business owner before taking first implementation steps. Company's management will regularly inform staff on the ERP system implementation plus any upcoming changes, which may play a key role in creating mutual understanding and sometimes even enthusiasm inside the company during this challenging time.
In preparation for ERP system implementation it is crucial to make sure the company has enough human resources to complete the project. This may seem obvious but many enterprises start implementation without sufficient resources often leading to overloads, employee dissatisfaction, increased tension within the company and project completion delays.
Set reasonable expectations
Microsoft Dynamics ERP system is a powerful modern technology, which can help to optimize usage of enterprise resources, minimize expenses, identify real prime cost and, in general, change the way of doing business. However, it doesn't happen at once. ERP solutions cover a number of company's business processes, complicated operations performed by front and back offices, starting from organization of accounting and tax accounting, management of stock, production, logistics, human resources and personnel development, up to the accompaniment of electronic commerce and management of relationships with customers or contractors (CRM), which should be integrated in order to create a uniform system and satisfy needs of the end user.
It is essential to take into account that carrying out complex ERP projects demands thorough planning and approximately a year of intensive work of project team. To discuss your requirements and including a schedule of system implementation, please, provide your contact details at the bottom of the page and our experts will contact you to.
Cloud or on-premise version?
Using the latest version of ERP system ensures its maximal effectiveness. It is imperative to choose an option, which will support a migration to the latest version while at the same time maintaining user functionality.
You can choose the option of Microsoft Dynamics perpetual licenses purchase by means of installing the system on servers in your company or allocating it in cloud storage. This option requires a significant investment which will inevitably have impact on business activity. The system will become outdated with each passing year and updating to the latest version is akin to a new implementation project, albeit a bit easier due to prior experience.
There is another option – it is a subscription purchase (SaaS). In such case, you use cloud version of ERP system paying for it monthly. You can classify this payment data as operational expenses. In addition, you do not need to make investments in expensive local IT infrastructure, and there is no need to have additional human resources to maintain it. The cloud version is more beneficial in terms of expenses distribution, technical support and system service. One more crucial advantage is a regular updating and keeping system up-to-date in accordance with the subscription cost, ensuring that your business applies the most advanced features.
How much does implementation of ERP system cost?
Cost of implementation depends on many factors. In particular, it is determined by quantity of standard business processes changes in the system. If your company has technical department with experts in this field who can carry out modification of the system on their own, it can help reduce your costs. There are many factors impacting the cost of the launch, that is why it's extremely difficult to do it without some preliminary meetings to determine the needs of your enterprise.
Using our expertise, we developed algorithm to perform approximate calculation. To try it, please, use our calculator.