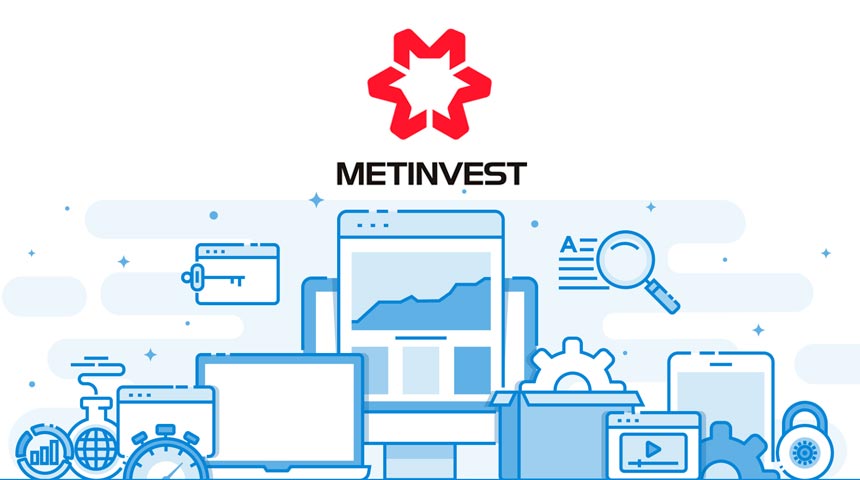 Metinvest – is the international vertically integrated mining and metallurgical group of companies. The holding structure includes mining and metallurgical enterprises in Ukraine, Europe and the USA, as well as a trading network in all key regions of the world. The company controls the entire production chain – from the extraction of ore and coal to the production of semi-finished products and finished products.
Task
The holding structure has its own internal IT service provider, which was faced with the task of service quality improving for internal customers.
After analyzing the requirements in detail and focusing on the best IT service practices, Metinvest team chose the new cloud platform Microsoft Dynamics 365, in particular, the solution Microsoft Dynamics 365 Customer Service.
Innoware became Microsoft Dynamics 365 Customer Service implementation partner. Innoware is Microsoft Gold Partner, a recognized expert in the consulting services market in terms of ERP and CRM systems implementation and support.
Solution
Microsoft Dynamics 365 Customer Service meets the world level of project management and fully provides a high level of customer service through the provision of comprehensive, coordinated unified services. The solution contains built-in tools and technologies that allow you to develop in accordance with global trends in working with clients, focused on a high, maximally personalized level of service.
Result
Today, thanks to the use of a unified internal project management and customer service system developed on the basis of Microsoft Dynamics 365, the Metinvest team can effectively support its internal customers and conduct high-quality IT projects in all divisions of the holding.
«We received a new internal project management system based on Dynamics 365, and are focused on improving IT services, increased collaboration, much greater business processes transparency, excellent project implementation and an excellent new tool to support business in all Metinvest components».